$19.99
AUD
Category: Picture Books
The official story chosen for ALIA NATIONAL SIMULTANEOUS STORYTIME 2021, TO BE CELEBRATED ALL ACROSS AUSTRALIA AND NEW ZEALAND! "Una dreams of a life in Space. Life on Earth is just so so-so. But how will she get there? And will she complete her mission to discover life in Space? And did she remember t o feed Neil the goldfish?" This year NSS takes place on Wednesday 19 May 2021 at 11:00am from the International Space Station and we would love it if you could join us by sharing Give Me Some Space written and illustrated by Philip Bunting. Everyone can join NSS, it doesn't matter whether you are at home, a school, a public library or even a university library! Help us get #1MillionKidsReading! For more information and to register your event visit: alia.org.au/nss.   ...Show more
$16.99
AUD
Category: Middle Fiction
Pearl and Vally Cole live in a bookshop. And not just any bookshop. In 1893, Cole's Book Arcade in Melbourne is the grandest bookshop in the world, brimming with every curiosity imaginable. Each day brings fresh delights for the siblings: voice-changing sweets, talking parrots, a new story written just for them by their eccentric father. When Pearl and Vally learn that Pa has risked the Arcade - and himself - in a shocking deal with the mysterious Obscurosmith, the siblings hatch a plan. Soon they are swept into a dangerous game with impossibly high stakes: defeat seven challenges by the stroke of midnight and both the Arcade and their father will be restored. But if they fail Pearl and Vally won't just lose Pa - they'll forget that he and the Arcade ever existed. ...Show more
Bindi
by Kirli Saunders; Dub Leffler (Illustrator)
$16.99
AUD
Category: Middle Fiction
Winner of the Daisy Utemorrah Award Age range 8 to 12 New year new class new teachers      Mr Milburn      Mrs Szonyi (Zur-Knee) new shoes and shirts same old bottles green and gold... Meet 11-year-old Bindi. She's not really into maths but LOVES art class and playing hockey. Her absolute FAVOURITE thin g is adventuring outside with friends or her horse, Nell. A new year starts like normal — school, family, hockey, dancing. But this year hasn't gone to plan! There's a big art assignment, a drought, a broken wrist AND the biggest bushfires her town has ever seen! Bindi is a verse novel for mid-upper primary students. Written 'for those who plant trees', Bindi explores climate, bush fires, and healing. Written from the point of view of 11-year-old, Bindi and her friends on Gundungurra Country. ...Show more
$22.99
AUD
Category: Middle Fiction | Series: Bronte Mettlestone / Kingdoms and Empires
A magical tale of mystery and adventure that proves that sometimes even ordinary middle children can be heroes, from the bestselling author of The Extremely Inconvenient Adventures of Bronte Mettlestone and the award-winning The Slightly Alarming Tale of the Whispering Wars. Long ago, the little Prince of Cloudburst was stolen from the seashore by a Water Sprite. Now, ten years later, the prince has found his way home. The King and Queen are planning the biggest party in their Kingdom's history to welcome him. Meanwhile, on the other side of the Kingdoms and Empires, Esther Mettlestone-Staranise is looking forward to another year at Katherine Valley Boarding School. But she arrives to find a number of strange and unsettling changes. For one, her new teacher is rumoured to be an Ogre. Two mysterious students have joined the school, and one of Esther's classmates is an undercover Spellbinder. Most disturbingly, the mountains surrounding the school - usually a delight of glaciers, teashops, lakes and Faeries - are now crowded with wicked Shadow Mages. As secrets and dangers escalate, Esther must find the answers to several puzzles. Why is her teacher behaving so oddly? Which of Esther's classmates is the Spellbinder, and can they really protect the school from gathering hordes of Shadow Mages? Could the Stolen Prince of Cloudburst be connected? How can Esther - who is not talented like her sisters, nor an adventurer like her cousin, but just Esther - save her family, her school and possibly her entire world? ...Show more
$24.99
AUD
Category: Picture Books
Anemone lives alone in the rock pool. The tide comes in and the tide goes out. All Anemone wants is a friend, but friends are hard to make when you accidentally sting everyone who comes near you. Perhaps Clownfish has a solution to the problem...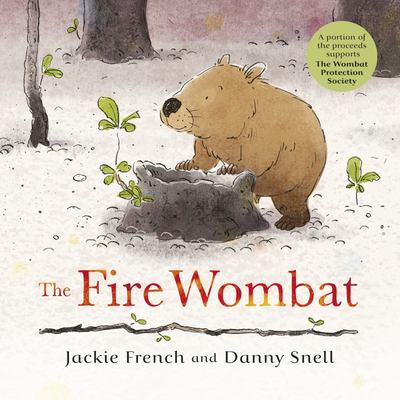 $19.99
AUD
Category: Picture Books
 As the bushfire swallowed up the world they knew, a wombat shared her burrow with other animals. As the flames of the bushfire approach, one small wombat is bravely followed by other animals to the safety of her underground burrow. From best-selling author and Australian Children's Laureate, Jackie Fre nch, and award-winning illustrator, Danny Snell, comes a story of survival, courage and friendship. ...Show more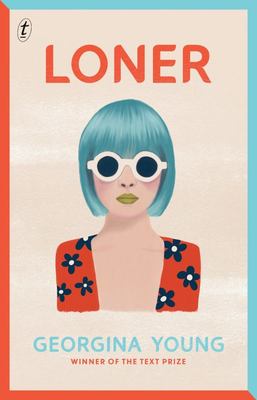 Loner
by Georgina Young
$24.99
AUD
Category: YA Fiction
Staff notes: Loner is a book about drifting. About having been good at school and seemingly destined for great things but, once thrust into the structureless maelstrom of the adult world, simply... stalling. Stalling, and waiting, and doing not much of anything except feeling a lot of things. And then m aybe watching some TV. In the hands of a less skilled writer this could make for a dull and self-indulgent novel, but, mercifully, Loner is anything but. In short: it's good. It's really, really good. And it rings so true. Readers approaching the cliff-face of young adulthood will, I believe, take great comfort in this book, and readers who've doggy-paddled to the other side will recognise themselves at that achingly uncomfortable time of their lives. Georgina Young is also super funny. Trust us, you'll love it.  Set in Melbourne, Loner is a humorous and heartfelt exploration of new adulthood. Lona kills her days by sneaking into the dark room at her old art school to develop photographs. She kills her nights DJ-ing the roller disco at Planet Skate. She is in inexplicably, debilitatingly love with a bespectacled Doctor Who-obsessed former classmate, and in comfortable, platonic love with her best friend Tab. Lona works hard to portray a permanent attitude of cynicism and ennui but will her carefully constructed persona be enough to protect her from the inevitable sorrows and unexpected joys of adult life? Loner re-examines notions of social isolation experienced by young people, suggesting sometimes our own company can be a choice and not a failing. Read it? We also recommend It Sounded Better in My Head by Nina Kenwood and The Long-Distance Playlist by Tara Eglington. ...Show more
Not Cute
by Philip Bunting
$17.99
AUD
Category: Picture Books
Quokka did not like being cute. Not one bit. The romping, stomping, chomping tale of one stubbornly adorable marsupial.  
$24.99
AUD
Category: PIC Indigenous Australia | Series: Kimberly Art Centre Ser.
Age range 0 to 9 I am Shirley Purdie This is my story Ngayin-ga Birrmarriyan-nga Berrembi jarragbe ngaginybe.  My mother shows me how to get bushtucker and she shows me how to paint. Now I'm a famous artist.  My paintings are all over the world hanging in important places. Happy times. Told in English and Gija, this is the story of Shirley Purdie, famous Gija artist, as told through her paintings, as part of the Ngaalim-Ngalimboorro Ngagenybe exhibition created for the 2018 National Portrait Gallery exhibition So Fine: Contemporary women artists make Australian history. The exhibition will be rehung, in Gallery 1, to coincide with the launch of My Story, along with a series of cultural engagement activities based on My Story. This is the first book in the Kimberley Art Centre Series. The series focuses on developing the skills of Kimberley Aboriginal artists in children's picture book storytelling and illustration.  ...Show more
Who's Your Real Mum?
by Bernadette Green; Anna Zobel (Illustrator)
$24.99
AUD
Category: Kids Conversation-Starters
A beautifully illustrated story, written with a light and humorous touch, that celebrates nontraditional families and captures exactly what lies at the heart of family life - love. 'Elvi, which one is your mum?' 'They're both my mums.' 'But which one's your real mum?' When Nicholas wants to know which o f Elvi's two mums is her real mum, she gives him lots of clues. Her real mum is a circus performer, and a pirate, and she even teaches spiders the art of web. But Nicholas still can't work it out! Luckily, Elvi knows just how to explain it to her friend ... ...Show more
$24.99
AUD
Category: Picture Books
A mesmerising new story and instant classic from the beloved author of the best-selling ​Very Cranky Bear books.  Fancy Pants Tower is the biggest, shiniest building in the city. And Wolfred operates the lift. Each day he silently observes the extraordinary things he sees as he passes between the floors of the tower.  To his boss, Wolfred isn't important enough to notice. But Wolfred notices everything – big or small, normal or very, very strange ...   Wes Anderson's The Grand Budapest Hotel meets Helen Oxenbury's The Three Little Wolves and the Big Bad Pig in this hilariously oddball tale of Wolfred, an endearing elevator operator and writer, and the strange building he works in. ...Show more
$19.99
AUD
Category: Children's Non-Fiction
Spend a day with Australia's most vibrant and unique feathered friends. Full of splashing shorebirds, clattering cockatoos, parading penguins and greedy galahs, Busy Beaks is the perfect introduction to birds of all shapes and sizes.