$16.99
AUD
Category: Young Adult | Series: Arc of a Scythe
The explosive conclusion to the New York Times bestselling Arc of a Scythe series. It's been three years since Rowan and Citra disappeared; since Scythe Goddard came into power; since the Thunderhead closed itself off to everyone but Grayson Tolliver. In this pulse-pounding finale to Neal Shusterman's i nternationally bestselling trilogy, constitutions are tested and old friends are brought back from the dead. Of Scythe: "Pretty much a perfect teen adventure novel [...] Over the years, I've heard many books touted as the successor to Hunger Games, but Scythe is the first one that I would really, truly stand behind, as it offers teens a complementary reading experience to that series rather than a duplicate one. Like Hunger Games, Scythe invites readers to both turn pages quickly but also furrow their brows over the ethical questions it asks [...] It asks enough difficult questions to stick in the mind, but it never asks them at the expense of pacing or story." Maggie Stiefvater on Scythe. "No one does doom like Neal Shusterman – the breathtakingly jagged brink of apocalypse is only overshadowed by the sense that his dystopias lie just below the surface of readers' fragile reality." Kirkus Reviews ...Show more
$16.99
AUD
Category: Young Adult | Series: Arc of a Scythe
The dark and thrilling sequel to Scythe, the New York Times sci-fi bestseller. The stakes are high in this chilling sci-fi thriller, in which professional scythes control who dies. Everything else is out of human control, managed by the Thunderhead. It's a perfect system - until it isn't. It's been a ye ar since Rowan went off-grid. Hunted by the Scythedom, he has become an urban legend, a vigilante snuffing out corrupt scythes in a trial by fire. Citra, meanwhile, is forging her path as Scythe Anastasia, gleaning with compassion. However, conflict within the Scythedom is growing by the day, and when Citra's life is threatened, it becomes clear that there is a truly terrifying plot afoot. The Thunderhead observes everything, and it does not like what it sees. Will it intervene? Or will it simply watch as this perfect world begins to unravel? The sequel to New York Times bestseller Scythe, which was a Publishers Weekly Best Book of 2016. Scythe has received five starred reviews in the US and is also the winner of a Michael L. Printz Honor. Universal has optioned the film rights. Thunderhead has already received three starred reviews in the US, with Booklist praising Neal Shusterman for achieving "that most difficult of feats: a sequel that surpasses its predecessor". ...Show more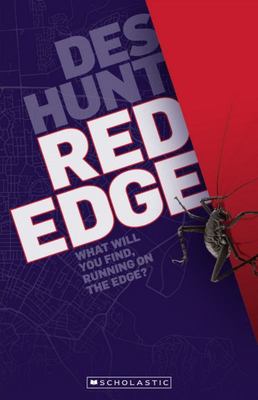 $17.99
AUD
Category: YA Fiction
Twelve-year-old Cassi Whelan and her dad have just moved into a repaired house on the edge of Christchurch's Red Zone. Although Cassi was only four when earthquakes decimated Christchurch, her memories still haunt her. An obsessive runner, she finds the wide-open spaces of the cleared Red Zone suit her perfectly. However, she becomes suspicious about strange comings and goings at the broken-down house next door. A chance meeting with a boy who lives on the other side of the house who is a tech geek leads to them setting up a surveillance system to investigate whats happening... and the adventure begins. ...Show more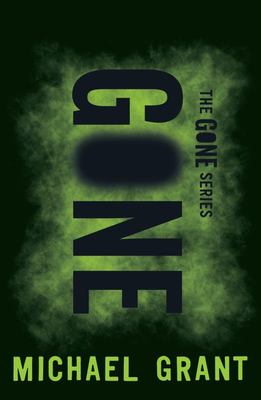 $19.99
AUD
Category: YA Fiction | Series: Gone
Welcome to the FAYZ! This is Book 1 in the series that Stephen King calls a 'driving, torrential narrative'. In the blink of an eye all the adults disappear in a small town in southern California and no one knows why. Cut off from the outside world, those that are left are trapped, and there's no help o n the way. Sam Temple and his friends must do all they can to survive. Chaos rules the streets. Gangs begin to form. Sides are chosen - strong or weak. Cruel or humane. And then there are those who begin to develop powers...The GONE series is Lord of the Flies for the 21st century. In turns breathtaking, harrowing, and utterly terrifying. Its complex characters and moral dilemmas will delight fans of The Hunger Games, Divergent and The Maze Runner. This is dystopian fiction at its best. Have you got all 6 titles in the New York Times bestselling saga: Gone, Hunger, Lies, Plague, Fear, and Light? "I am now free to leave the FAYZ, but my time there was well spent". (Stephen King). Michael Grant has lived an exciting, fast-paced life. He moved in with his wife Katherine Applegate after only 24 hours. He has co-authored over 160 books but promises that everything he writes is like nothing you've ever read before! If the Gone series has left you hungry for more from the dark genius of YA fiction, look out for the BZRK trilogy: BZRK, BZRK Reloaded, BZRK Apocalypse and the terrifying Messenger of Fear and its sequel The Tattooed Heart. ...Show more
$16.99
AUD
Category: YA Fiction | Series: Arc of a Scythe
Two teens must learn the "art of killing" in this Michael L Printz Honor award book, the first in a chilling new series from the author of the New York Times' bestselling Unwind dystology.
$24.99
AUD
Category: YA Fiction | Series: Whisper
For over two and a half years, Subject Six-Eight-Four - "Jane Doe" - has been locked away and experimented on in a secret government facility called Lengard. In that time, she hasn't spoken a single word. As Jane's resolve begins to crack under the influence of her new and unexpectedly kind evaluator, she uncovers the truth about Lengard's mysterious program, discovering that her own secret is at the heart of a sinister plot. Desperate to save her friends - and the rest of the world - from the looming danger, Jane must first question everything she has ever believed, especially when long-lost memories begin to surface and the mysteries of her past continue to grow. Allies become enemies and enemies become allies, leaving her certain about only one thing- One wrong move, one wrong word, could change the world. The Whisper Series is an epic duology of Young Adult dystopian fiction consisting of Whisper and Weapon. ...Show more
$18.99
AUD
Category: Young Adult | Series: The Maze Runner
Perfect for fans of Divergent and The Hunger Games, this special movie tie-in edition of the first book in the #1 New York Times bestselling Maze Runner series, The Maze Runner, features an eight-page full-color insert with photos from the film. The Maze Runner movie and its sequel, Maze Runner: The Sco rch Trials, feature the star of MTV's Teen Wolf, Dylan O'Brien, as Thomas; Kaya Scodelario as Teresa; Aml Ameen as Alby; Will Poulter as Gally; and Thomas Brodie-Sangster as Newt And look for James Dashner's newest novels, The Eye of Minds and The Rule of Thoughts, the first two books in the Mortality Doctrine series.   If you ain't scared, you ain't human.   When Thomas wakes up in the lift, the only thing he can remember is his name. He's surrounded by strangers--boys whose memories are also gone.   Nice to meet ya, shank. Welcome to the Glade.   Outside the towering stone walls that surround the Glade is a limitless, ever-changing maze. It's the only way out--and no one's ever made it through alive.   Everything is going to change.   Then a girl arrives. The first girl ever. And the message she delivers is terrifying.   Remember. Survive. Run.   Praise for the Maze Runner series: A #1 New York Times Bestselling Series A USA Today Bestseller A Kirkus Reviews Best Teen Book of the Year An ALA-YASLA Best Fiction for Young Adults Book An ALA-YALSA Quick Pick   " A] mysterious survival saga that passionate fans describe as a fusion of Lord of the Flies, The Hunger Games, and Lost."--EW.com   "Wonderful action writing--fast-paced...but smart and well observed."--Newsday   " A] nail-biting must-read."--Seventeen.com   "Breathless, cinematic action."--Publishers Weekly   "Heart pounding to the very last moment."--Kirkus Reviews   "Exclamation-worthy."--Romantic Times   STAR] "James Dashner's illuminating prequel The Kill Order] will thrill fans of this Maze Runner series] and prove just as exciting for readers new to the series."--Shelf Awareness, Starred   "Take a deep breath before you start any James Dashner book."-Deseret News ...Show more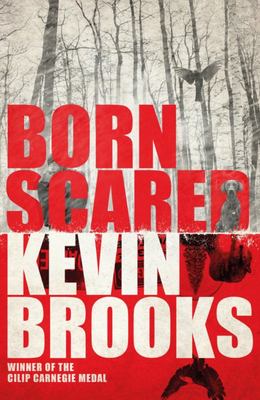 $19.99
AUD
Category: Young Adult
Elliot has lived his first thirteen years confined to his home, incapacitated by fear. Now he's out of pills, snow is falling, and his only safe person is missing. A terrifying thriller from Carnegie Medalist Kevin Brooks.From the moment of his birth, Elliot's life has been governed by fear of almost ev erything, even of his own fear -- a beast that holds him prisoner in his room. The beast is kept at bay, though not eliminated, with a daily regimen of pills. But on Christmas Eve, a mix-up at the pharmacy threatens to unleash the beast full force, and his mother must venture out in a raging snowstorm to a store that should be only minutes away. Hours later, when she still hasn't returned, Elliot sees no choice but to push through his terror, leave the house, and hunt for her. What happens if the last of his medication wears off and the beast starts scratching at the doors of his mind? Everyone has a breaking point -- will Elliot come to his? With plot twists and turns that keep readers on the edge of their seats, multi-award-winning author Kevin Brooks offers a high-suspense exploration of fear and what it means to truly be afraid. ...Show more
$16.99
AUD
Category: Young Adult | Series: The Lorien Legacies
The first book of the #1 New York Times bestselling series and the inspiration for the hit movie from Dreamworks This enhanced edition contains: exclusive videos of maps that will guide readers to clues about The Power of Six, the second volume in the Lorien Legacies series a sneak peek at The Power of Six character bios a guide to the Lorien horoscope Sarah Hart's Journal an extended scene from the book The Power of Six book trailer trailers and stills for the I Am Number Four film from Dreamworks John Smith seems like an ordinary teenager, living a normal life with his guardian Henri in Paradise, Ohio. But for John, keeping a low profile is essential, because he is not an ordinary teenager. He's an alien from the planet Lorien, and he's on the run. A group of evil aliens from the planet Mogadore, who destroyed his world, are hunting anyone who escaped. Nine Loric children were sent to Earth to live in hiding until they grew up and developed their Legacies, powers that would help them fight back--and help them save us. Three of them are now dead. John is Number Four, and he knows he's next.... Michael Bay, director of Transformers, raved: "Number Four is a hero for this generation." This epic story is perfect for fans of action-packed science fiction like The 5th Wave series by Rick Yancey, The Maze Runner series by James Dashner, and Orson Scott Card's Ender's Game. The battle for Earth's survival wages on. Read all of the books: #2: The Power of Six, #3: The Rise of Nine, #4: The Fall of Five, #5: The Revenge of Seven, #6: The Fate of Ten, and #7: United as One. Don't miss the first book in the brand-new I Am Number Four spin-off series: Generation One. ...Show more
$18.99
AUD
Category: YA Fiction | Series: Chaos Walking
A decade after its release, the astonishing opener to Patrick Ness's Chaos Walking trilogy still resonates. Celebrate ten years of this groundbreaking book with a beautiful anniversary hardcover edition.   Todd Hewitt is the only boy in a town of men. Ever since the settlers were infected with the Noise germ, Todd can hear everything the men think, and they can hear everything he thinks. Todd is just a month away from becoming a man, but in the midst of the cacophony, he knows that the town is hiding something from him -- something so awful that Todd is forced to flee with only his dog, whose simple, loyal voice he hears too. With hostile men from the town in pursuit, the two stumble upon a strange and eerily silent creature: a girl. Who is she? Why wasn't she killed by the germ like all the other females on New World? Propelled by Todd's gritty narration, readers are in for a white-knuckle journey in which a boy on the cusp of manhood must unlearn everything he knows in order to figure out who he truly is. ...Show more
$9.99
AUD
Category: YA Fiction | Series: Monuments
All 16-year-old Connor is trying to do is avoid his ex-best friend when he stumbles upon a trapdoor to a secret chamber under his school. But when Sally Rodgers breaks into the same secret chamber looking for an ancient being, things take an unexpected turn... and Connor's life will never be the same ag ain. Along with the mysterious Sally and, later on, his new friend Locky, Connor discovers the Monuments - gods who have been buried for generations - who created the world and hid themselves away from humanity to keep everyone safe. But now they're exposed and vulnerable, and Connor isn't sure who, himself included, can be trusted with the knowledge and the power these gods have.  ...Show more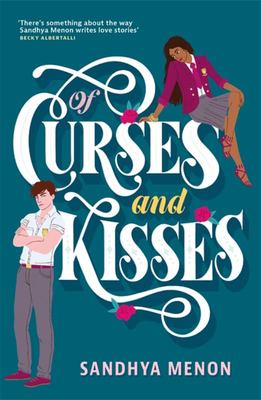 $16.99
AUD
Category: YA Fiction | Series: St Rosetta's Academy Ser.
For Princess Jaya Rao, nothing is more important than family. That's why when she finds out she'll be attending the same elite boarding school as Grey Emerson, a member of the rival royal family behind a humiliating scandal involving her little sister, she schemes to get revenge on the young nobleman in order to even the score between their families. The plan? Make him fall in love with her and then break his heart the way his family has broken hers. Grey Emerson doesn't connect with people easily. Due to a curse placed on his family by the Raos that his superstitious father unquestioningly, annoyingly believes in, Grey grew up internalising that he was doomed from the day he was born. Sequestered away at St. Rosetta's Academy, he's lived a quiet existence in relative solitude. That is, until Jaya Rao bursts into his life. Jaya is exuberant and elegant and unlike anyone Grey has ever met before, but he can't help feeling that she's hiding something behind her beautiful smile and charmingly awkward attempts at flirting. Despite his better instincts, though, he starts to fall for her. Jaya's plan isn't totally going according to plan. For one, Grey is aggravatingly handsome. And for two, she's realising there's maybe more to him than his name and his family imply. The stars are crossed for Jaya and Grey. But can they still find their fairy-tale ending? ...Show more