$14.99
AUD
Category: Classics | Series: Vintage Classics Ser.
A Journey to the Centre of the Earth and A Journey to the Interior of the Earth) is an 1864 science fiction novel by Jules Verne. The story involves German professor Otto Lidenbrock who believes there are volcanic tubes going toward the centre of the Earth. He, his nephew Axel, and their guide Hans desc end into the Icelandic volcano Snæfellsjökull, encountering many adventures, including prehistoric animals and natural hazards, before eventually coming to the surface again in southern Italy, at the Stromboli volcano. ...Show more
$14.99
AUD
Category: Classics
The story of the dissolution of the once aristocratic Compson family, told through the minds of three of its members, including the imbecilci Benjy - 'the tale told by an idiot'. In very different ways they prove inadequate to their own family history, unable to deal with either the responsibility of th e past or the imperatives of the present . The structure of the book - three monologues followed by an objective account of the family history - operates in the same way as a classical symphony, as each 'movement' reacts against, enlarges and qualifies the others. The title implies a tale 'signifying nothing', but this is a ruse - Faulkner's vision is tragic in the full sense of the word. His honesty and his craft separate us from the fate of his characters - by teaching us to understand them he gives us a chance to prevail. ...Show more
Troy
by Stephen Fry
$35.00
AUD
Category: Classics | Series: Stephen Fry's Greek Myths
Following Top Ten bestsellers Mythos and Heroes, this third volume retells the epic tale of Troy The story of Troy speaks to all of us - the kidnapping of Helen, a queen celebrated for her beauty, sees the Greeks launch a thousand ships against the city of Troy, to which they will lay siege for ten whol e years. It is a terrible war with casualties on all sides as well as strained relations between allies, whose consequences become tragedies. In Troy you will find heroism and hatred, love and loss, revenge and regret, desire and despair. It is these human passions, written bloodily in the sands of a distant shore, that still speak to us today.   ...Show more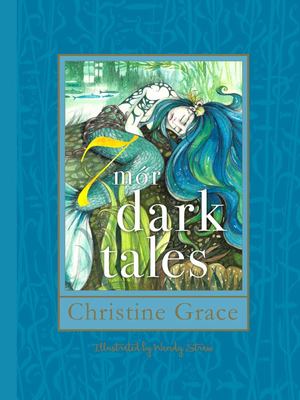 7 More Dark Tales
by Christine Grace; Wendy Straw (Illustrator)
$27.99
AUD
Category: Classics
This collection of seven short stories is a startling and imaginative take on the fairy tale form. Inspired by the tales of Hans Christian Andersen, each one takes strange, unexpected, and sometimes dark twists. The text is exquisitely written in prose poetry form with evocative and sometimes spine-chil ling imagery. The beautiful presentation includes stunning full color illustrations and several black-and-white woodcut-style illustrations by Wendy Straw. The book is a follow-up title to 7 Dark Tales. ...Show more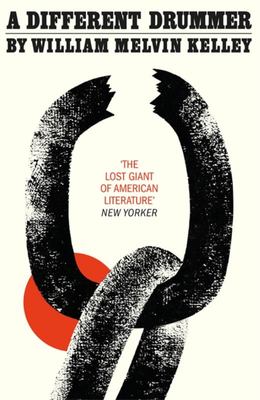 $22.99
AUD
Category: Classics
In 1962, aged just 24, William Melvin Kelley's debut novel A Different Drummer earned him critical comparisons to James Baldwin and William Faulkner. Fifty-five years later, author and journalist Kathryn Schulz happened upon the novel serendipitously and was inspired to write the New Yorker article 'The Lost Giant of American Literature', included as a foreword to this edition. June, 1957. One afternoon, in the backwater town of Sutton, a young black farmer by the name of Tucker Caliban matter-of-factly throws salt on his field, shoots his horse and livestock, sets fire to his house and departs the southern state. And thereafter, the entire African-American population leave with him. The reaction that follows is told across a dozen chapters, each from the perspective of a different white townsperson. These are boys, girls, men and women; either liberal or conservative, bigoted or sympathetic - yet all of whom are grappling with this spontaneous, collective rejection of subordination. A lost masterpiece republished for 2018, A Different Drummer is for readers who have been waiting for the next rediscovered classic. ...Show more
$27.99
AUD
Category: Classics
"The author of the crazy-cool Beowulf-inspired novel The Mere Wife tackles the Old English epic poem with a fierce new feminist translation that radically recontextualizes the tale." - Barbara VanDenburgh, USA TodayNearly twenty years after Seamus Heaney's translation of Beowulf —and fifty years after t he translation that continues to torment high-school students around the world— there is a radical new verse translation of the epic poem by Maria Dahvana Headley, which brings to light elements that have never before been translated into English, recontextualizing the binary narrative of monsters and heroes into a tale in which the two categories often entwine, justice is rarely served, and dragons live among us. A man seeks to prove himself as a hero. A monster seeks silence in his territory. A warrior seeks to avenge her murdered son. A dragon ends it all. The familiar elements of the epic poem are seen with a novelist's eye toward gender, genre, and history—Beowulf has always been a tale of entitlement and encroachment, powerful men seeking to become more powerful, and one woman seeking justice for her child, but this version brings new context to an old story. While crafting her contemporary adaptation of Beowulf, Headley unearthed significant shifts lost over centuries of translation. ...Show more
$14.99
AUD
Category: Classics
Brave New World is a novel written in 1931 by Aldous Huxley and published in 1932. Set in London of AD 2540 (632 A.F. - "After Ford" - in the book), the novel anticipates developments in reproductive technology, sleep-learning, psychological manipulation, and operant conditioning that combine to profou ndly change society. ...Show more
$14.99
AUD
Category: Classics | Series: Vintage Classics Ser.
Crime and punishment is probably Dostoevsky's most read and known novel and one of the most famous literary works of all time. Published in installments in 1866 in the journal «Russkij vestnik» («The Russian Messenger»), it is the story of Rodion Romanovich Raskolnikov, which the author describes in a l etter to the editor: "A young man, expelled from university , of a petty bourgeois family, very poor, decides to suddenly emerge from his sad situation. Raskolnikov divides men into two species: the great men, the" Napoleon ", Which is allowed to live and act above the moral law and to which, in the name of their greatness and the benefit that humanity draws from their existence," everything is allowed "; the common people, the "lice", which must instead be subject to laws and common sense, and against which the Napoleons have the right to life and death. ...Show more
$27.99
AUD
Category: Classics
Two classic travel works by Charmian Clift describing the life she and her Australian family led in Greece in the 1950's in one volume. For Charmian Clift, Greece was the Promised Land. In 1954 she and her husband, George Johnston, abandoned their sophisticated London existence and set off with two new typewriters and two small children to start a new life. In Mermaid Singing - written during the first miraculous year of discovery - she records the family's adaptation to the primitive sponge-diving island of Kalymnos. Peel Me a Lotus continues the exploration as Clift and Johnson buy a house on the island of Hydra, in the middle of the summer tourist trail. Clift's writing about Greece was undervalued at the time of first publication, because she wrote from a women's point of view and recorded the intimate details of daily life. It is exactly this quality which enables this classic to appeal to a new generation of readers. ...Show more
$19.99
AUD
Category: Classics | Series: Penguin Modern Classics Ser.
Copenhagen, 1968. Lise, a children's book writer and married mother of three, is becoming increasingly haunted by disembodied faces and taunting voices. Convinced that her housekeeper and husband are plotting against her, she descends into a terrifying world of sickness, pills and institutionalization. But is sanity in fact a kind of sickness? And might mental illness itself lead to enlightenment? Brief, intense and haunting, Ditlevsen's novel recreates the experience of madness from the inside, with all the vividness of lived experience. ...Show more
The Master and Margarita
by Mikhail Afanasevich Bulgakov; Will Self (Introduction by)
$14.99
AUD
Category: Classics
 A masterpiece - a classic of twentieth-century fiction - New York TimesWITH AN INTRODUCTION BY WILL SELF The devil makes a personal appearance in Moscow accompanied by various demons, including a naked girl and a huge black cat. When he leaves, the asylums are full and the forces of law and order in d isarray. Only the Master, a man devoted to truth, and Margarita, the woman he loves, can resist the devil's onslaught. ...Show more